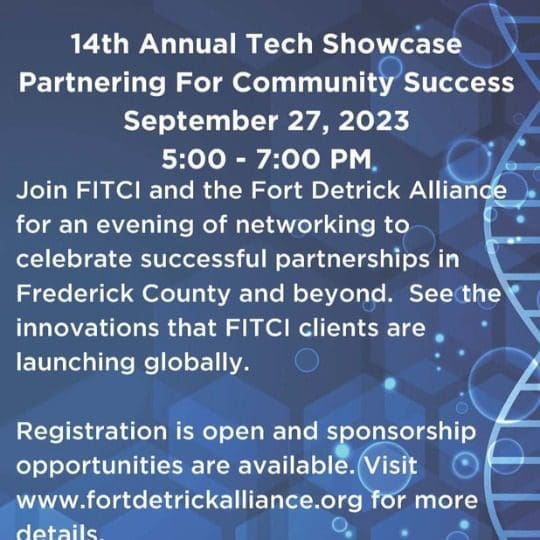 14th Annual Fort Detrick Alliance & FITCI Tech Showcase
Location: FITCI Metro building, 4539 Metropolitan Ct, Frederick, MD 21704
Begins: September 27 – 5 PM to 7 PM
Description:
This event brings together representatives from Fort Detrick, our business community, elected officials, and technology incubator founders to highlight technology transfer opportunities.
Mix and mingle, enjoy small bites and beverages, and learn about innovations occurring at Fort Detrick and in Frederick that are ready to launch into the marketplace.
Keynote speaker from USMRDC to be announced soon!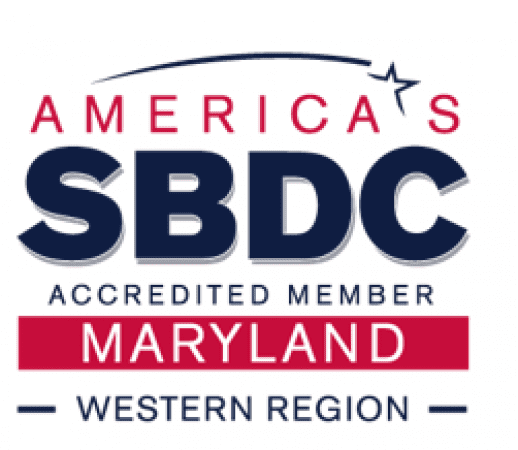 SBDC Webinars
By SBDC Maryland
Location: Online
Date: Ongoing
Cost: Free
Description:
This program promotes economic growth in our community. It provides confidential one-on-one business consulting to assist with business start-ups, growth, loans, marketing, government contracting, technology and more with access to resources to help you start, grow or manage your business and, as a non-profit organization; most services here are free.
There is also offer low-cost training events and workshops to help you strengthen your business knowledge and apply it immediately to your business plans. Whether starting a new business or running an existing business, SBDC can help.