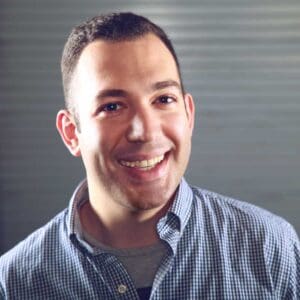 It was a new home with wells that went dry that ultimately led Will Sykora to create Covailnt, a tech start-up focused on creating a validation platform for tech freelancers to connect with each other and potential clients. To cope with the unexpected cost of connecting to a municipal water system, Will moonlighted as a design consultant while working a 9-5, eventually ending up at T. Rowe Price as a UX designer. Working both day and night jobs meant he needed to be as effective and efficient as possible, including when it came to vetting prospective partners to meet client needs. When the people he had confidence in were busy, Will needed a way to evaluate those whom he didn't know personally. Covailnt was born of the need to minimize the risk in collaboration.
Fast forward a couple of years, and armed with an M.P.S. in Technology Entrepreneurship from the University of Maryland, Will Sykora is dedicated full time to Covailnt as a virtual client of FITCI. Will chose FITCI for its local access to high quality resources and intimate atmosphere. He is working with the Rural Business Innovation Initiative (RBI2) at TEDCO to prepare for a pre-seed round of investment funding to scale Covailnt.
And as Will works to develop a "reputational forecasting" algorithm for professionals engaging with the Covailnt platform, with an aim toward predictive trustworthiness, he maintains a love for all things motorized, building cars and motorbikes in his limited free time away from Covailnt.
Written by: Tamar Osterman, FITCI Media Chairman