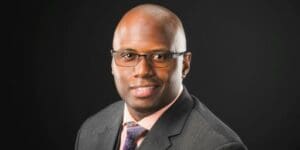 In 2011, Xavier Bruce was enduring the stress of a rocky marriage, raising a son with autism, and struggling through the doctoral dissertation process—all while on active duty in the Air Force, deployed amid rocket attacks in Kandahar, Afghanistan. The crucible of those experiences ultimately led to the creation of his company, UPL!FT Energy Coaching, which helps clients develop resiliency and strategic energetic influence to address their problems. After getting professional help from a life coach himself, "Dr. X", as he's known, became passionate about helping uplift others.
UPL!FT Energy Coaching is based on 21 life dimensions that help clients to identify their energy block, analyze their energy level, and determine the best influence strategies to UPL!FT their energy. The central question that clients must ask themselves: "How am I showing up?"
Xavier's start-up is focused on B2B opportunities with companies and industries that experience retention and turn-over challenges. He develops customized workshops and presentations for their employees to address the stresses and anxiety that are keeping them from showing up, or showing up at their best.
Now a certified life coach, with a Doctorate in Business Administration and an M.S. in Supply Chain Management, Dr. X came to FITCI for the professional workspace and focused guidance. His coaching is centered around evidence-based methods for coping with stress and anxiety, and always, reminding clients that they must uplift themselves.
Written by: Tamar Osterman, FITCI BOD Media Chairman