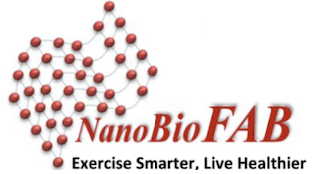 Source: NanoBioFAB
For half a decade, NanoBioFAB has shaped the future of tech leaders and entrepreneurs through its annual summer internship program. The Mission is clear: To harness the power of NanoBioFAB AI and nanosensor technology to fuel the growth of future innovators.
This transformative program welcomes a diverse range of participants, from ambitious Urbana High School students, Thomas Sprigg Wootton High School students to brilliant minds pursuing undergraduate and graduate students at esteemed institutions like UIUC, UMD, and Georgia Tech.
This summer, an exceptional team of five talented students – Brian Zhu for the University of MD (College Park), along with Shawn Chen, Nick Valerio, Charles Bai, and Samuel Sun from Urbana High School in Frederick, MD – joined its internship program. They embarked on an exciting journey at NanoBioFAB, where they sharpened their skills and creativity while working with its cutting-edge AI-driven nanosensor technology.
Their hard work culminated in an incredible achievement – the development of an innovative business plan for "iStep TM: The Next Step in Fitness Networking for High Schoolers," powered by NanoBioFAB's state-of-the-art technology. Their business pitch presentation was truly impressive! Company leaders say they eagerly anticipate the bright future that awaits these young entrepreneurs. Success is undoubtedly in their path.
FITCI offered the students a place in its 2023 EDGE Accelerator to rev their startup, based on their well-crafted presentation. The program is an intense 12-week program for emerging entrepreneurs that span life science, biotech, agritech, healthcare, education, IT, and other related sectors.
In a social media post celebrating the student's final presentation, NanoBioFAB wrote, "We're not just imparting knowledge; we're fostering a dynamic community of visionaries who fearlessly push boundaries. Together, we're shaping the future of tech innovation."