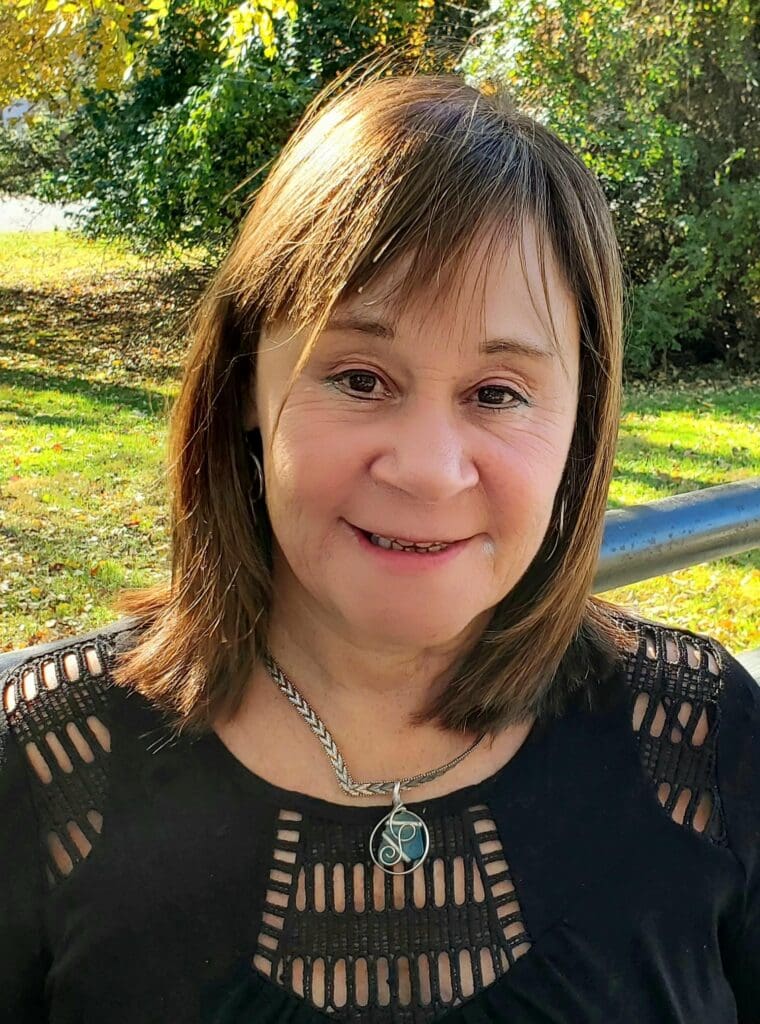 Sue Carr is a FITCI member and founder of CarrTech Corp., a medical device company that developed, patented, and prototyped an industry changing one-needle/one-package device for filtering medications packaged in glass ampoules.
Sue is a graduate of Massachusetts College of Pharmacy with an undergraduate degree in Psychology from Florida State University. She has more than three decades in both retail and hospital pharmacy and is also a board delegate of the prestigious Washington Metropolitan Society of Health System Pharmacists (WMSHP).
Sue shared her insights about being a startup entrepreneur in the October 2022 issue of the WMSHP newsletter. (The edited article is below.)
"My ultimate dream job," says Sue, "is to be a successful bio-tech entrepreneur. I hope to make a difference, and improve health care with the medical device I'm currently working on."
The company is now only 4 months away from its first FDA submission.
Sue writes:
As a pharmacy student in Boston, I worked at a local hospital as a pharmacy technician preparing doses of intravenous medications. My job was to batch large intravenous (IV) bags using medications that were packaged in glass ampoules. I had to stand on my feet for long hours breaking glass ampoules and filtering them according to the "Standards of Good Practice," that I was taught. It involves multiple needles, needle exchanges and multiple steps. I thought it was time consuming and cumbersome and was convinced that there had to be a better way. After graduation, I worked as a retail manager for CVS for 17 years. Back then, retail paid much more than hospital pharmacy but my passion was always hospital pharmacy. I left CVS to work as a clinical hospital pharmacist for the next 17 years in various patient units of the hospital including, ICU, ER, Oncology, NICU, and medical surgical areas. Throughout my career, the filtering problem kept bothering me. I noticed my technicians struggling, and the process was not always performed properly in emergency situations.
I decided to come up with a simple solution to a complicated problem. I consulted a patent attorney and, after receiving my first patent, I founded CarrTech in 2012. Next, I searched for a medical device manufacturing company to build my prototype. I was introduced to a company Durham North Carolina, whose engineers and I brainstormed to develop the first prototype. I had my second patent prepared at this time. It was completed in late 2017.
Until 2018, I bootstrapped my way through two patents and an alpha prototype. "Bootstrapping" is when you use your own money to build traction. Having a novel idea for a new medical device isn't enough! To build a viable company and products I needed to raise funds, network, attend educational accelerators, develop strategic partners and learn the art of public speaking. In 2018 I began to raise money. My first two investors were fellow pharmacists that believed in CarrTech's mission. I began to network, as well as conduct customer discovery questionnaire interviews with my healthcare friends. One of my "secret sauces" or advantage over other entrepreneurs is that I know a lot of people in healthcare. Building a company requires education.
I attended accelerators, incubators, and I-Corp programs. I continued to learn about the business world and develop tools to use, such as the lean business model canvas, executive summaries, pitch decks, and business plans. I learned what a value proposition was, who my customers were, my strategic partners and it all made sense. I began to formalize my company, hired a corporate attorney, established CarrTech formally as an LLC and received my first investors via convertible note called "Friends and Family."

I took a complicated process of filtering and made it simple by designing an all-in-one device called "FROG", (Filter Removal of hypodermic Glass). Basically, I just relocated the filter from the Luer Lock end to the tip and placed the filter cover over a hypodermic needle. After the ampoule is broken, the fluid is drawn up and filtered and the outer cover can then be removed revealing an inner hypodermic needle. Primary research confirmed that healthcare providers prefer FROG over the current system, it take half the time and 100 % of respondents felt that FROG would decrease the chance for needle-stick injuries.
It was so simple, I thought a big needle company, (BNC is the acronym I use), would love this idea and buy me out, end of story. However, I not only need to sell them on FROG, but also myself. Public speaking becomes essential. Currently, the hardest thing for me to date, is public speaking. I sought out help to improve my confidence and speaking ability. I took a leap of faith in February of 2019. I left the security of a full-time job to work full time on CarrTech. After completing the IPHA program, the EDGE (12-week accelerator) program at the Frederick Innovation Technology Center Inc (FITCI), I won a small pitch competition sponsored by Frederick County. It was my first big win and my team was with me that night to celebrate.
The week before COVID hit, I had an opportunity to pitch in front of 500 + people at the Cary School of Business at the Baltimore Waterfront for a Connect Entrepreneur event. I had pitched in Frederick, MD for a small group of investors, that same afternoon. COVID hit and I thought it was the end of CarrTech. Because of COVID, I was able to watch my son graduate University and pitch at Salisbury University's "Shore Hatchery Competition" a half an hour later. I won 5th place and $10K. It was a very good day.
I decided to rent space at FITCI since there was a village of supporters and mentors that continue to guide and support me, and I had an actual business address. Because of those last two pitch events prior to COVID, I was accepted into the, Maryland Technology Development Corporation (TEDCO) Builder Fund and eventually acquired a lead investor. TEDCO taught me leadership and management skills, a positive culture, and invested in CarrTech. TEDCO continues to provide advisors and assistance in many ways. Maryland Tech Council, and Maryland Commerce have supported CarrTech in many ways a well.
I hired a CFO, CEO, and now an R&D specialist and in December of 2021, I began R&D to prepare for an FDA application which brings me to present day. It has taken a long time to design the right filter with the right pull force, receive outside testing validation, and conduct human factor studies in the U.S. and EU. On August 23rd, CarrTech, (now CarrTech Corp.), met with the FDA with a pre-submission document. It was an exciting moment. They are looking forward to CarrTech's submission.
There is still a lot of work to do but we anticipate submitting our first of many 510 (k) Class II medical devices in Q1 of 2023.
I'm not at the finish line but I am getting closer to it every day. It takes a village of supporters and I have a prodigious village and an amazing team supporting CarrTech's mission of making medication preparation better and making a difference. It has been an incredible journey and I would not trade it for anything in the world. If I can save just one life, then my journey has been worth it. I hope this inspires others to follow their heart, believe in their "Why," and pursue their dreams.
FITCI is proud to be part of CarrTech's "village" because we believe that emerging entrepreneurs thrive in an environment that includes a wide network of mentors, equitable access to resources, training opportunities, meaningful community ties, and cooperative relationships with other entrepreneurs in all stages of their personal development for truly dynamic interplay.
To leave a message for Sue or for information on FITCI, the EDGE@321, its accelerator or other programs, call 301-694-2999.
Find more on WMSHP at www.wmshp.org.