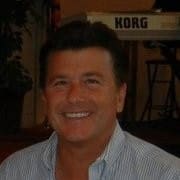 Truvincio's goal is simple: to make sure that every business, regardless of size, can find that achieving good security is well within their reach, even for the smallest of companies. Founded in 2015, the company's work is premised on the notion that employees are both a company's most important asset and expense as well as its biggest risk.  According to Warren Robold, a Frederick entrepreneur with over two decades of experience with start-ups, 90% of losses resulting from security breaches and data losses are the result of human error. Truvincio focuses on that 90% through tailored education of employees and customizable policies and procedures. Says Robold: "Through our low cost and simple cloud-based approach, we educate each employee of their daily ability to positively protect their company and their clients and that it is an ongoing need. We help the employees to understand the "why" of the daily activities on security and handling all types of data: digital, written, printed and other sources. The result is improved behavior and business efficiency leading to acting securely."
Small and medium size businesses (under 300 employees) are Truvincio's space. This focus is strategic: the SMB market has few viable solutions that positively affect human behavior and human error caused data losses and more serious breaches.  The consequences of a breach can be especially dire for SMBs: 90% of all small companies are out of business within 24 months of a breach or data loss (60% within six months) and 83% of SMB's have no resources to recover from a cyber event.
With that threat driving its mission, Truvincio is in revenue and gaining traction with a cloud-based subscription structure marketed through accounting firms as trusted channel partners. Inevitably, says Robold, even with continuous new technology driven solutions there will still be employee-based errors. There has been $500 billion in IT spending since 2010 (now $100 billion annually) and the problem has worsened. The cost of these errors is very high. For strategic solutions to data security, we need to provide specific education in human behavior in handling all data and information, digital and non-digital alike.
Written by: Tamar Osterman, FITCI Media Chairman