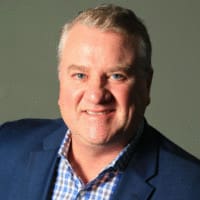 Thrombocytopenia is a big word that can carry big consequences for those struggling with rare blood disorders, especially among those using heparin to treat and prevent blood clots. And for Jeff Strovel, it's a personal as well as scientific challenge: he lost his father to complications from the disorder. VERALOX Therapeutics, which Dr. Strovel co-founded with COO Matthew Boxer and CSO David Maloney, is focused on developing a small molecule therapeutic that targets heparin-induced thrombocytopenia & thrombosis.
The good news is that VERALOX has made significant progress on this effort. The company's drug is the only one that specifically targets the root cause of this blood disorder and will be a significant therapeutic improvement over available treatment. There is 10 years of multi-institutional research behind that development, and the product will be ready to enter clinical trials in 2020.
The important work of VERALOX Therapeutics has been validated by the support the company has received through its Phase I SBIR and RBI2 grant funding from the Maryland Venture Fund at TEDCO.  Dr. Strovel appreciates the support he receives through FITCI's Strategic Growth Advisory Board in developing the company and pursuing the necessary funding to bring this product to market. It will ultimately be classified as an "orphan" drug—targeted to a rare disease—but for those suffering from heparin-induced thrombocytopenia, it could mean the difference between life and death.
Written by: Tamar Osterman, FITCI BOD Media Chairman