Improving Wound Care with Artificial Intelligence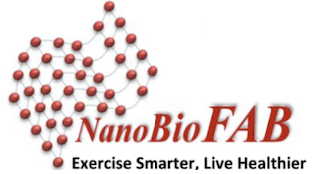 Nearly 6 million people in the U.S. suffer with chronic wounds. That care translates to more than $96.8 billion in annual Medicare costs. Nanobiofab, a nanotechnology startup founded by Dr. Xiaonao Liu, is working to make detection and care of such wounds quicker and more efficient by utilizing their proprietary real-time agnostic patch for infection detection, an intelligent nose known as RAPID-iNose.
The company is a member of the Frederick Innovative Technology Center, Inc. and was recently awarded a $250,000 Defense Health Agency SBIR Program contract for their proposal, "RAPID-iNose: Real-time Agnostic Patch for Infection Detection using Intelligent Nose." The project combines a patented, wireless and highly-sensitive nanosensor array with artificial intelligence algorithms. In tests to date, the RAPID-iNose automatically and continuously captures information on the types and amounts of pathogens. Results can then prompt infection alerts to patients and doctors, eliminating some of the biggest challenges in wound care.
Dr. Liu explains, "Currently, clinical judgment is required for diagnosis and treatment. However, symptoms of wound infection are commonly masked in patients with complex wounds."
Considered the current "gold standard," culture-based antimicrobial susceptibility testing is now conducted under aseptic conditions in laboratories. This requires assessment by specialists using reagents, which may not be logistically feasible, especially in a battlefield environment. Turnaround is also slow, taking anywhere from hours to days for processing, depending upon transportation of the sample. Caregivers lack the means for continuous sampling to monitor patient progress. And there is no Food and Drug Administration approved, telemedicine-capable, deployable device for early detection of wound infections or real-time monitoring in either field environments or hospital settings.
Nanobiofab's previous work with the Small Business Innovation Research Program includes efforts to improve medical training through AI-enhanced clinical simulators with West Virginia University's Center for Simulation Training and Education for Patient Safety. Kathie Callahan Brady, Nanobiofab advisor and FITCI CEO, says, "This company creates revolutionary million-scale nanomaterial that can be used in wide-ranging applications, from routine health monitoring to cancer detection, and everyone is an opportunity to improve the lives and reduce suffering."
RAPID-iNose will be the world's first wearable intelligent device for real-time monitoring of wound infection, replacing current resource-intensive detection methods. The device has the potential to help clinicians identify pathogens quickly, safely and easily, allowing for effective use of antimicrobials as well as reducing treatment costs substantially.
For more information on Nanobiofab or their nanosensor research, log on to www.nanobiofab.com.
This material is based upon work funded by the Defense Health Agency Small Business Innovation Research /Small Business Technology Transfer Programs under US Army Medical Research Acquisition Activity.
 Any opinions, findings and conclusions or recommendations expressed in this material are those of the author(s) and do not necessarily reflect the views of the Department of Defense, DHA SBIR/STTR Programs or USAMRAA.
Contact: 805-452-6498 or liuxiaonao@nanobiofab.com for more information.